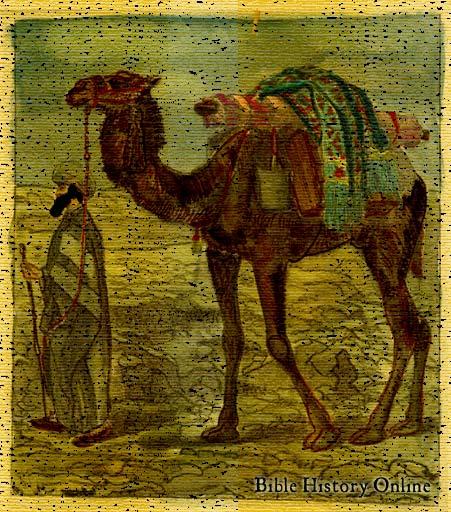 Painted illustration of a traveler with his packed camel.

Genesis 24:64 - And Rebekah lifted up her eyes, and when she saw Isaac, she lighted off the camel.
Luke 18:25 - For it is easier for a camel to go through a needle's eye, than for a rich man to enter into the kingdom of God.