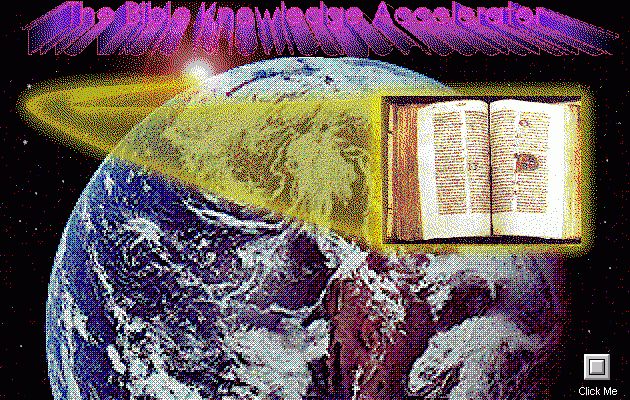 The Bible Knowledge Accelerator
This small series called "The Incredible Bible" was the first of my Bible Knowledge Accelerator e-books, and in 1995 I had over a million downloads. I have left the bottom sections as original content, and on the right there are newly added categories. Thanks for visiting.

Note
All Scriptures are in blue
Words of Christ are in red
Pop-up definitions are in green with a dotted-line
Jump texts are in green with a solid line
Camera's have hot-spots if you click on them.
Don't forget to experiment with copy and paste, annotations, print, search, and bookmark. These are handy tools and simple to use.
©1995 The Bible Knowledge Accelerator written by Rusty Russell