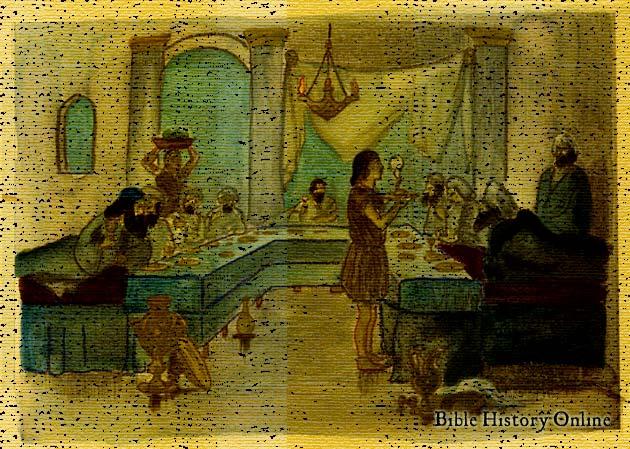 Painted illustration of an ancient banquet.

Luke 14:12 - Then said he also to him that bade him, When thou makest a dinner or a supper, call not thy friends, nor thy brethren, neither thy kinsmen, nor [thy] rich neighbours; lest they also bid thee again, and a recompence be made thee.
John 21:20 - Then Peter, turning about, seeth the disciple whom Jesus loved following; which also leaned on his breast at supper, and said, Lord, which is he that betrayeth thee?
John 13:4 - He riseth from supper, and laid aside his garments; and took a towel, and girded himself.