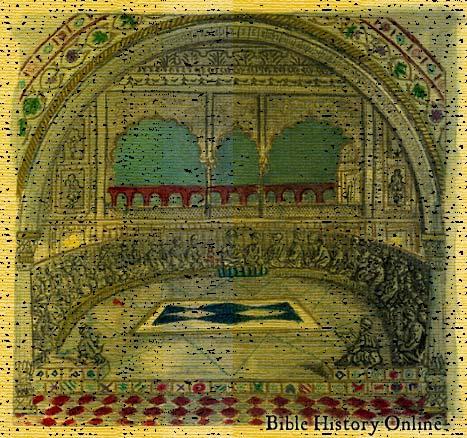 Painted illustration of the Sanhedrin assembled at the judgment hall of hewn stone.


Matthew 26:57 - And they that had laid hold on Jesus led [him] away to Caiaphas the high priest, where the scribes and the elders were assembled.
Acts 1:4 - And, being assembled together with [them], commanded them that they should not depart from Jerusalem, but wait for the promise of the Father, which, [saith he], ye have heard of me.
John 18:28 - Then led they Jesus from Caiaphas unto the hall of judgment: and it was early; and they themselves went not into the judgment hall, lest they should be defiled; but that they might eat the passover.