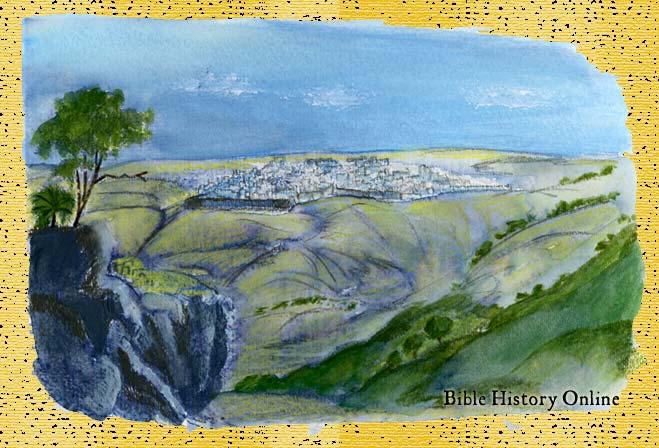 The hills and valleys surrounding Jerusalem. The main approach to Jerusalem is on the north side.


Psalms 137:5 - If I forget thee, O Jerusalem, let my right hand forget her cunning.
Isaiah 40:9 - O Zion, that bringest good tidings, get thee up into the high mountain; O Jerusalem, that bringest good tidings, lift up thy voice with strength; lift [it] up, be not afraid; say unto the cities of Judah, Behold your God!
Psalms 68:16 - Why leap ye, ye high hills? this is the hill which God desireth to dwell in; yea, the LORD will dwell in it for ever.
Deuteronomy 11:11 - But the land, whither ye go to possess it, [is] a land of hills and valleys, [and] drinketh water of the rain of heaven.