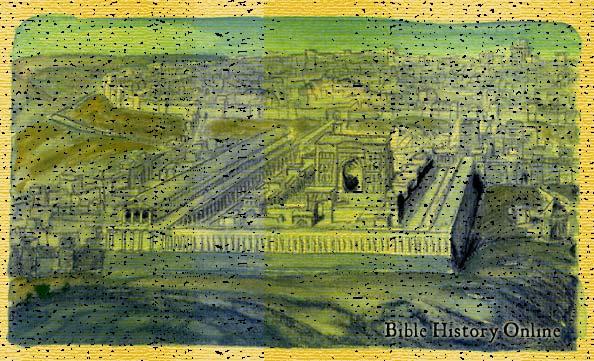 The Second Temple in Jerusalem built by king Herod the Great. The architecture in the Temple made Herod and Jerusalem famous throughout the world. Jesus spent much of His time teaching in the Temple.


Malachi 3:1 - Behold, I will send my messenger, and he shall prepare the way before me: and the Lord, whom ye seek, shall suddenly come to his temple, even the messenger of the covenant, whom ye delight in: behold, he shall come, saith the LORD of hosts.
Psalms 27:4 - One [thing] have I desired of the LORD, that will I seek after; that I may dwell in the house of the LORD all the days of my life, to behold the beauty of the LORD, and to enquire in his temple.
Matthew 21:23 - And when he was come into the temple, the chief priests and the elders of the people came unto him as he was teaching, and said, By what authority doest thou these things? and who gave thee this authority?