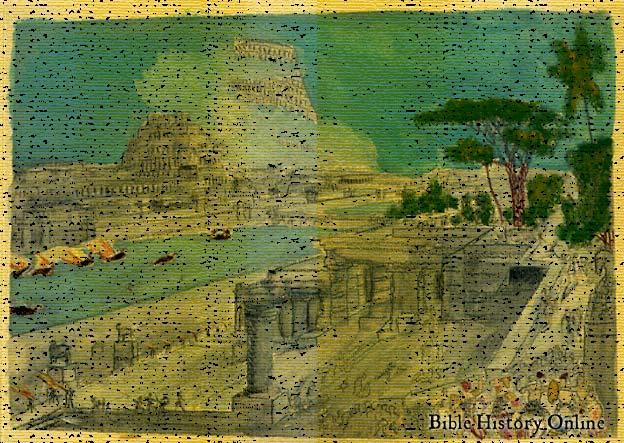 Painted illustration of Cyrus the Persian taking Babylon.

Jeremiah 50:2 - Declare ye among the nations, and publish, and set up a standard; publish, [and] conceal not: say, Babylon is taken, Bel is confounded, Merodach is broken in pieces; her idols are confounded, her images are broken in pieces.
Jeremiah 51:11 - Make bright the arrows; gather the shields: the LORD hath raised up the spirit of the kings of the Medes: for his device [is] against Babylon, to destroy it; because it [is] the vengeance of the LORD, the vengeance of his temple.