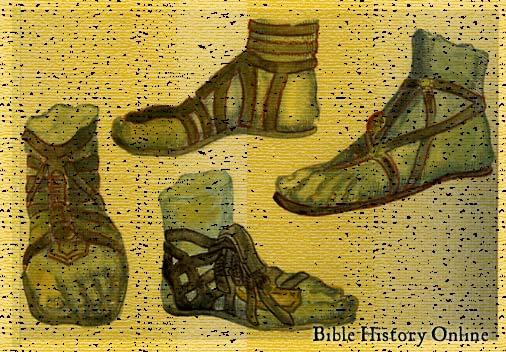 Painted illustration of ancient sandals.

Acts 10:9 - On the morrow, as they went on their journey, and drew nigh unto the city, Peter went up upon the housetop to pray about the sixth hour:
Acts 22:6 - And it came to pass, that, as I made my journey, and was come nigh unto Damascus about noon, suddenly there shone from heaven a great light round about me.
Mark 13:34 - [For the Son of man is] as a man taking a far journey, who left his house, and gave authority to his servants, and to every man his work, and commanded the porter to watch.