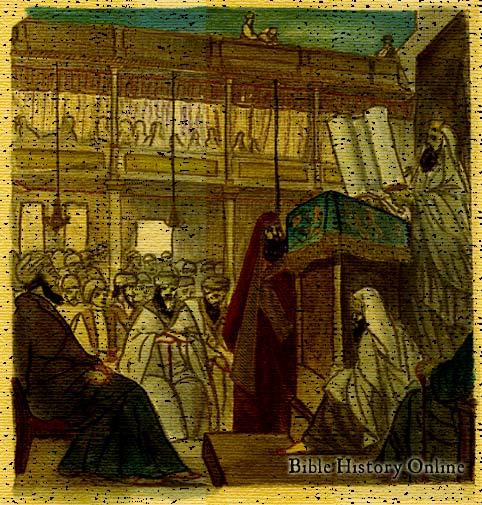 Ancient synagogue in session.

Luke 4:16 - And he came to Nazareth, where he had been brought up: and, as his custom was, he went into the synagogue on the sabbath day, and stood up for to read.
Mark 1:29 - And forthwith, when they were come out of the synagogue, they entered into the house of Simon and Andrew, with James and John.
Mark 5:36 - As soon as Jesus heard the word that was spoken, he saith unto the ruler of the synagogue, Be not afraid, only believe.