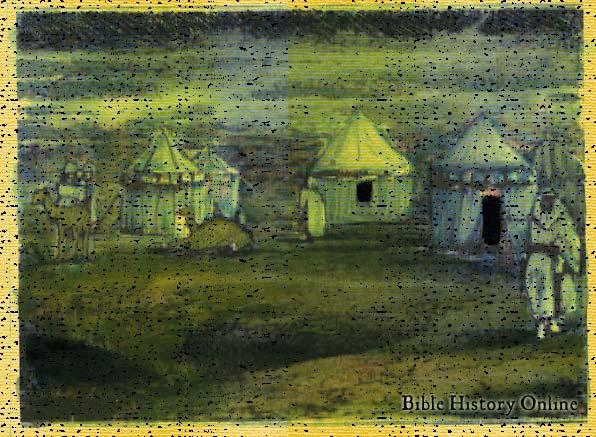 Painted illustration of an ancient encampment.

2 Kings 7:8 - And when these lepers came to the uttermost part of the camp, they went into one tent, and did eat and drink, and carried thence silver, and gold, and raiment, and went and hid [it]; and came again, and entered into another tent, and carried thence [also], and went and hid [it].

Joel 2:11 - And the LORD shall utter his voice before his army: for his camp [is] very great: for [he is] strong that executeth his word: for the day of the LORD [is] great and very terrible; and who can abide it?
1 Kings 16:16 - And the people [that were] encamped heard say, Zimri hath conspired, and hath also slain the king: wherefore all Israel made Omri, the captain of the host, king over Israel that day in the camp.