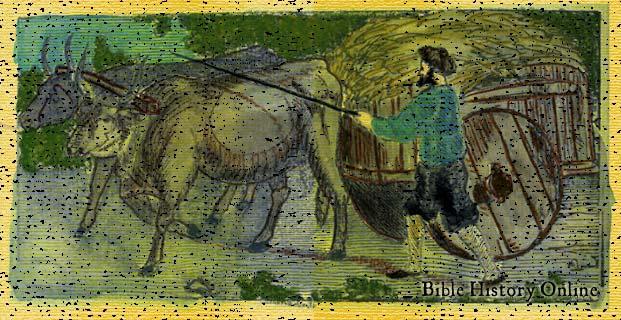 Painted illustration of a farmer with his oxen and cart bringing his crop to harvest..

Isaiah 28:27 - For the fitches are not threshed with a threshing instrument, neither is a cart wheel turned about upon the cummin; but the fitches are beaten out with a staff, and the cummin with a rod.

Amos 2:13 - Behold, I am pressed under you, as a cart is pressed [that is] full of sheaves.

1 Samuel 6:8 - And take the ark of the LORD, and lay it upon the cart; and put the jewels of gold, which ye return him [for] a trespass offering, in a coffer by the side thereof; and send it away, that it may go.