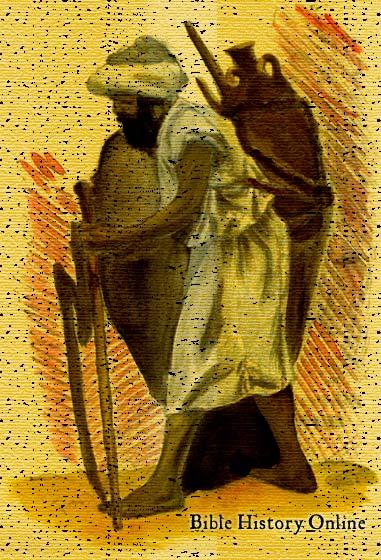 Painted illustration of an ancient water merchant.

Proverbs 31:24 - She maketh fine linen, and selleth [it]; and delivereth girdles unto the merchant.

Hosea 12:7 - [He is] a merchant, the balances of deceit [are] in his hand: he loveth to oppress.

Matthew 13:45 - Again, the kingdom of heaven is like unto a merchant man, seeking goodly pearls.