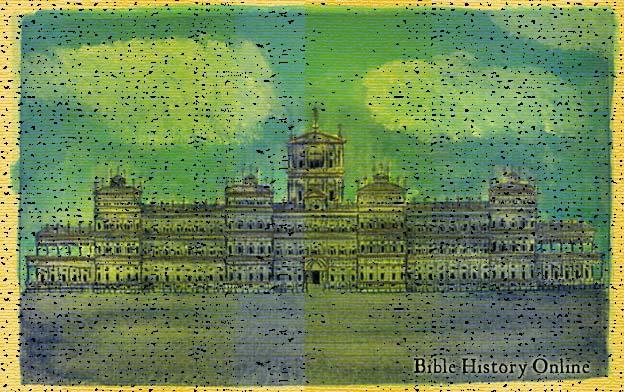 Painted illustration of the First Temple, the Temple of Solomon at Jerusalem. It is an artists conception.


Psalms 27:4 - One [thing] have I desired of the LORD, that will I seek after; that I may dwell in the house of the LORD all the days of my life, to behold the beauty of the LORD, and to enquire in his temple.
1 Kings 6:3 - And the porch before the temple of the house, twenty cubits [was] the length thereof, according to the breadth of the house; [and] ten cubits [was] the breadth thereof before the house.

1 Kings 6:5 - And against the wall of the house he built chambers round about, [against] the walls of the house round about, [both] of the temple and of the oracle: and he made chambers round about.