Exodus 36 Images and Notes
Brief Summary:
In this chapter, I. The work of the tabernacle is begun (v. 1-4). II. A stop is put to the people's contributions (v. 5-7). III. A particular account is given of the making of the tabernacle itself; the fine curtains of it (v. 8-13). The coarse ones (v. 14-19). The boards (v. 20-30). The bars (v. 31-34). The partition veil (v. 35, v. 36). And the hanging for the door (v. 37, etc.).
Outline
The making of the tabernacle The liberality of the people restrained.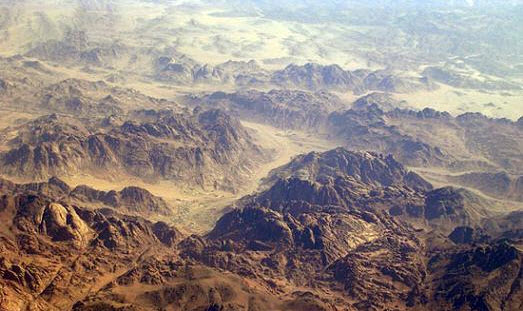 Photo of the Sinai Wilderness
Important Topics for Bible Study

Quick Reference Map


Map of the Possible Route of the Exodus (Click to Enlarge)
Ancient Customs

Ancient People

Geography
the wilderness
the mount of God

Quick Reference Maps

Map of the Red Sea and Egypt (Click to Enlarge)
The Old Testament
Exodus Resources
Moses and the Exodus
The Giving of the Law
The Tabernacle
The Wilderness Wanderings