The Western Wall - First Century Jerusalem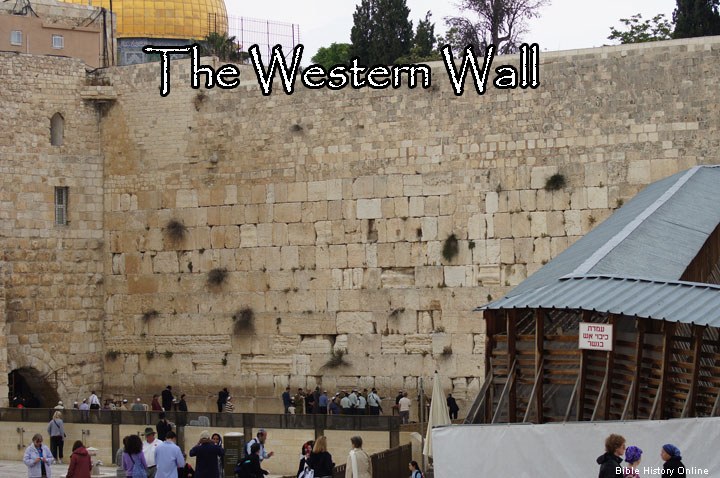 Photo of The Western Wall in Jerusalem

When Rome destroyed the Second Temple in 70 AD, only one outer wall remained standing. The Romans probably would have destroyed that wall as well, but it must have seemed too insignificant to them; it was not even part of the Temple itself, just an outer wall surrounding the Temple Mount. For the Jews, however, this remnant of what was the most sacred building in the Jewish world quickly became the holiest spot in Jewish life.
THE WESTERN (WAILING) WALL "Hakotel Hama'aravi" is all that remains of the Jerusalem temple where Jesus taught and prayed. This wall formed part of the plaza upon which stood the remodeled temple of Herod the Great. Herod's vast remodeling project began in 19 BC, and continued long after his death. It was completed only 7 years before the Romans destroyed the Temple in 70 AD. It acquired the name "Wailing Wall" because during the long exile of the Jewish people from the city, they could return only once a year to mourn the destruction of the Temple. When Israeli tanks rumbled into Jerusalem's Old City in June of 1967, it was the first time, except for a brief period in 135 AD, that Jews controlled the site since 70 AD.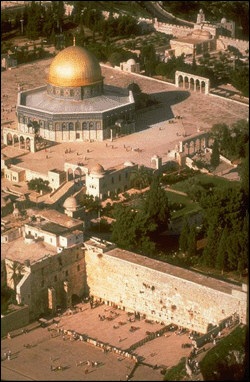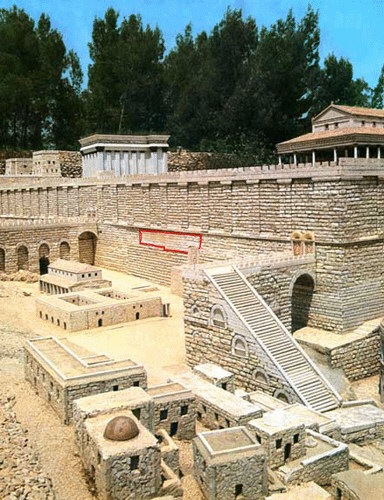 On the image on the right you may notice an area with a reddish rectangle box around it. That is the area known today as the Western "Wailing" Wall. It gives an idea of how large this wall actually was. Also in the background is Wilson's Arch which connected the Upper and Lower Cities.
Throughout the centuries Jews from throughout the world made the difficult pilgrimage to Israel, and immediately headed for the Kotel ha-Ma'aravi (the Western Wall) to thank God. The prayers offered at the Kotel were so heartfelt that gentiles began calling the site the "Wailing Wall." This undignified name never won a wide following among traditional Jews; the term "Wailing Wall" is not used in Hebrew. The Western Wall was subjected to far worse than semantic indignities. During the more than one thousand years Jerusalem was under Muslim rule, the Arabs often used the Wall as a garbage dump, so as to humiliate the Jews who visited it.