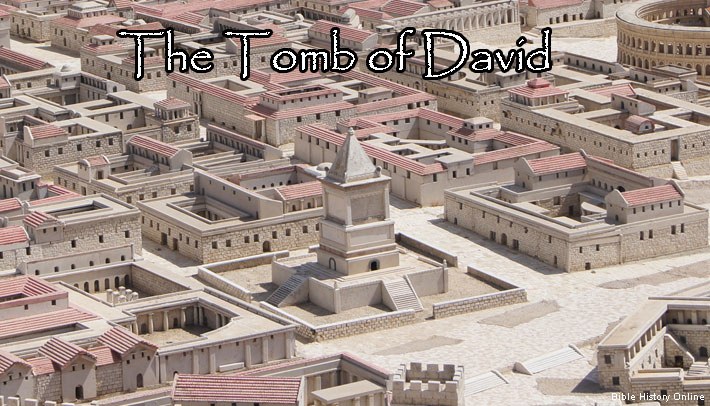 Photo of the Tomb of David in the Second Temple Model.

Behind the Palace of Caiaphas stood the Tomb of David which is a monument that marks the spot where David's tomb was located. The real spot for the tomb is on the SE hill in David's city. Herod had built the monument as a memorial and as a shelter for those who visited the tombs. The Bible makes it clear that David was buried in the city of David, "So David slept with his fathers, and was buried in the city of David" (1 Kings 2:10). It is a matter of speculation where the real spot was for the tomb of David, whether it was the western hill or on the southeast hill in the city of David.
What we know for certain is that King David was buried in Jerusalem, His sons were buried in Jerusalem, His tomb still existed in 1st century A.D. Jerusalem, as Peter observed in Acts 2:26, as well as Josephus, Cassius Dio, and the Talmud. Herod built a monument for the tomb, but the original spot has not been determined.
Today the traditional tomb of David is located on the western hill of Jerusalem (modern Mt. Zion), just outside the old city.
King David died in 960 B.C. at the age of 70, we know he was 70 years old because 1 Kings 2:11 says he reigned for 40 years and 2 Samuel 5:4 says he began his reign at the age of 30.
"David [was] thirty years old when he began to reign, [and] he reigned forty years."
-2 Samuel 5:4
"So David slept with his fathers, and was buried in the city of David. And the days that David reigned over Israel [were] forty years: seven years reigned he in Hebron, and thirty and three years reigned he in Jerusalem."
- 1 Kings 2:10-11
"And Samuel said unto Jesse, Are here all thy children? And he said, There remaineth yet the youngest, and, behold, he keepeth the sheep. And Samuel said unto Jesse, Send and fetch him: for we will not sit down till he come hither. And he sent, and brought him in. Now he was ruddy, and withal of a beautiful countenance, and goodly to look to. And the LORD said, Arise, anoint him: for this is he. Then Samuel took the horn of oil, and anointed him in the midst of his brethren: and the Spirit of the LORD came upon David from that day forward."
- 1 Samuel 16:11-13
And Samuel said to Saul, Thou hast done foolishly: thou hast not kept the commandment of the LORD thy God, which he commanded thee: for now would the LORD have established thy kingdom upon Israel for ever. But now thy kingdom shall not continue: the LORD hath sought him a man after his own heart, and the LORD hath commanded him to be captain over his people, because thou hast not kept that which the LORD commanded thee.
- 1 Samuel 13:13-14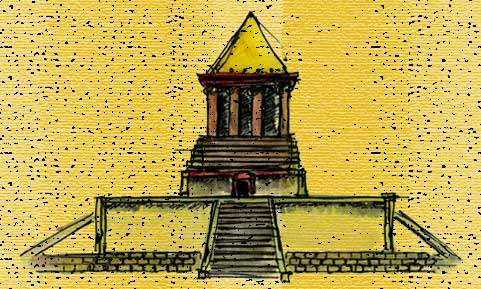 The Tomb of David Monument
Also see the Heart Message about David's Tomb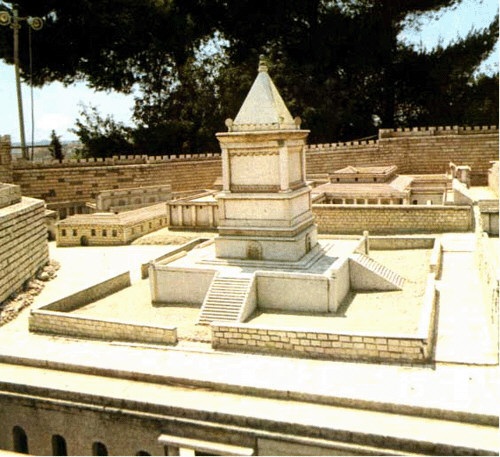 The Tomb of David in the Second Temple Model of Jerusalem
Also see: The Tomb of David Article