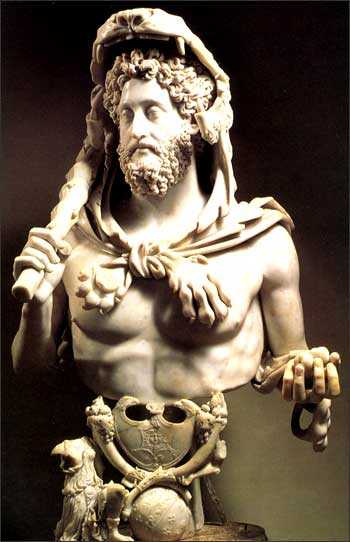 2nd Century A.D. Emperor Commodus Portrayed as Hercules.
"Bust of Commodus as Hercules, 2nd Century A.D. The effete likeness of Emperor Commodus stares vacantly, his hair Pompadoured, with a lion skin over his head - not messing up one curl."
- Musei Capitolini in Palazzo dei Conservatori [Capitoline Museums - Campidoglio Area]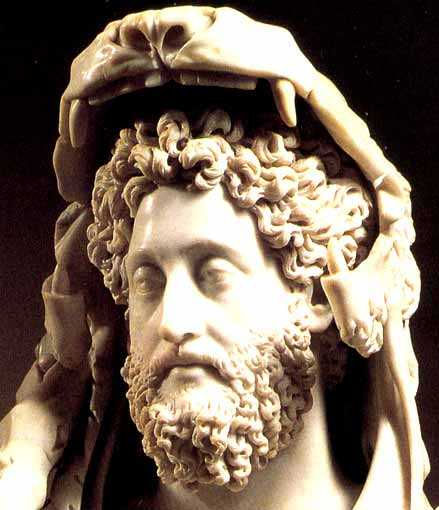 Close up of Commodus.