Egyptian Pharaoh Making an Offering to the Goddess Maat.
Silver Gilt Statuette 13th Century B.C..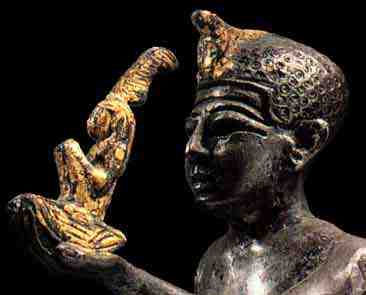 The large feather on the idol's head symbolizes justice and truth, by which every Egyptian who died had their heart weighed against this feather in the scales of the underworld. If the heart was too heavy because of sin, a monster devoured it.