Jesus Ministers in Jerusalem at The Feast of Tabernacles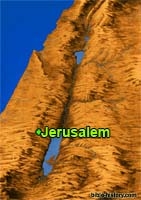 Set His Face to Go to Jerusalem (Lk 9:51-62; Jn 7:2-11).
The Lord Appointed Seventy Others (Lk 10:1-16).
The Ten Lepers (Lk 17:11-19).
Teaches in the Temple at the Feast of Tabernacles (Jn 7:14-53; 8:1-59).
The Parable of the Good Samaritan (Lk 10:25-37).
The Report of the Seventy (Lk 10:17-24).