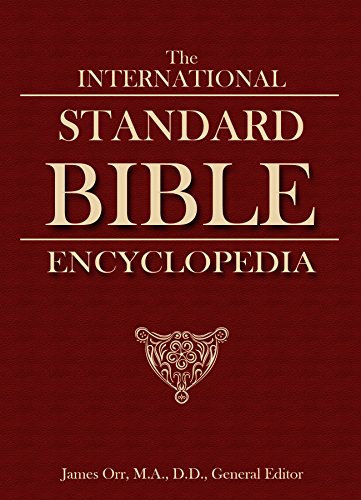 International Standard Bible Encyclopedia
A
B
C
D
E
F
G
H
I
J
K
L
M
N
O
P
Q
R
S
T
U
V
W
X
Y
Z
JOHANAN
jo-ha'-nan (yochanan, "Yahweh has been gracious"; Ioanan; compare JEHOHANAN):
(1) Son of Kareah, and one of "the captains of the forces who were in the fields" (i.e. probably guerrilla bands), who allied with Gedaliah, governor of Judah, after the fall of Jerusalem, 586 BC (2 Ki 25:23; Jer 40:7 through 43:7). He warned Gedaliah of the plot of Ishmael ben Nethaniah, who was instigated by the Ammonite king Baalis, to murder the governor; but the latter refused to believe him nor would he grant Johanan permission to slay Ishmael (Jer 40:8-16). After Ishmael had murdered Gedaliah and also 70 northern pilgrims, Johanan went in pursuit. He was joined by the unwilling followers of Ishmael, but the murderer escaped. Thereupon Johanan settled at Geruth-Chimham near Bethlehem (Jer 41). As Ishmael's plan was to take the remnant to the land of Ammon, so that of Johanan and his fellow-chiefs was to go to Egypt. They consulted the Divine oracle through Jeremiah, and received the answer that they should remain in Judah (Jer 42). But the prophet was accused of giving false counsel and of being influenced by Baruch. The chiefs then resolved to go to Egypt, and forced Jeremiah and Baruch to accompany them (Jer 43).
(2) The eldest son of King Josiah (1 Ch 3:15), apparently = "Jehoahaz" (2 Ki 23:30-33).
(3) Son of Elioenai, and a Davidic post-exilic prince (1 Ch 3:24).
(4) Father of the Azariah who was priest in Solomon's time (1 Ch 6:9,10 (Hebrew 5:35,36)).
(5) A Benjamite recruit of David at Ziklag, but perhaps a Judean (1 Ch 12:4 (Hebrew 5)).
(6) A Gadite recruit of David at Ziklag (1 Ch 12:12 (Hebrew 13)).
(7) Hebrew has "Jehohanan," an Ephraimite chief (2 Ch 28:12).
(8) A returned exile (Ezr 8:12) = "Joannes" (1 Esdras 8:38, the King James Version "Johannes").
(9) Neh 12:22,23 = JEHOHANAN, (3).
David Francis Roberts
Bibliography Information
Orr, James, M.A., D.D. General Editor. "Definition for 'johanan'". "International Standard Bible Encyclopedia".
bible-history.com - ISBE
; 1915.
Copyright Information
© International Standard Bible Encyclopedia (ISBE)
ISBE Bible Encyclopedia Home
Bible History Online Home


Bible Encyclopedia (ISBE)
Online Bible (KJV)
Naves Topical Bible
Smith's Bible Dictionary
Easton's Bible Dictionary
Schaff's Bible Dictionary
Fausset's Bible Dictionary
Matthew Henry Bible Commentary
Hitchcock's Bible Dictionary
Related Bible History