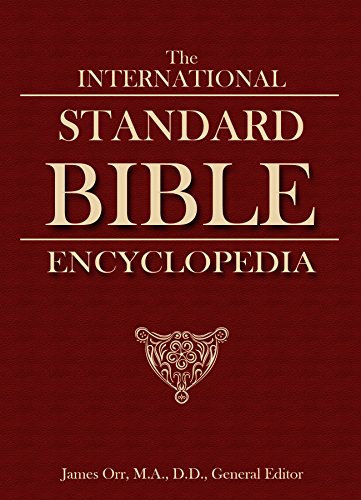 International Standard Bible Encyclopedia
A
B
C
D
E
F
G
H
I
J
K
L
M
N
O
P
Q
R
S
T
U
V
W
X
Y
Z
FURNITURE
fur'ni-tur (kar, kelim; skeue): In Gen 31:34 kar is translated "furniture" in the King James Version, but "saddle" in the American Standard Revised Version. The latter is decidedly preferable. It was the "camel-basket," or the basket-saddle of the camel, which was a sort of palanquin bound upon the saddle. Upon this saddle-basket Rachel sat with the teraphim hidden beneath, and her wily father did not suspect the presence of his gods in such a place. In other places the word kelim is used, and is generally rendered "vessels," though sometimes "furniture." It may have many other renderings also (see BDB). Ex 31:7; 39:33 mention the furniture of the Tent, which is specified in other places. Moses is instructed (25:9) to make a sanctuary or tabernacle and the furniture thereof according to the pattern showed him in the Mount. The furniture of the Court consisted of the brazen altar and laver (40:29,30); that of the Holy Place, of the table of showbread, the golden lampstand and altar of incense (39:36; 40:22-26; Heb 9:2); that of the Holy of Holies, of the ark and mercy-seat overshadowed by the cherubim. The tribe of Levi was set apart by Yahweh to "keep all the furniture of the tent of meeting" (Nu 3:8). When David organized the tabernacle-worship in Jerusalem and assigned the Levites their separate duties, certain men "were appointed over the furniture, and over all the vessels of the sanctuary" (1 Ch 9:29). In Nah 2:9 the singular form of the word keli is used, and is rendered "furniture." The prophet refers to the abundant, costly, luxurious furniture and raiment, largely the results of their conquests and plunder in many countries.
In Acts 27:19 the word skeue is translated in the King James Version and the Revised Version (British and American) "tackling," with "furniture" in the Revised Version, margin.
By way of information regarding the general furniture of the house little is said directly in the Scriptures. The chamber built for Elisha upon the wall contained a bed, a table, a seat, and lampstand. This was doubtless the furnishing of most bedrooms when it could be afforded. The prophet Amos had a supreme contempt for the luxurious furniture of the grandees of Samaria (3:12; 6:4). For full particulars see HOUSE; TABERNACLE; TEMPLE.
J. J. Reeve
Bibliography Information
Orr, James, M.A., D.D. General Editor. "Definition for 'furniture'". "International Standard Bible Encyclopedia".
bible-history.com - ISBE
; 1915.
Copyright Information
© International Standard Bible Encyclopedia (ISBE)
ISBE Bible Encyclopedia Home
Bible History Online Home


Bible Encyclopedia (ISBE)
Online Bible (KJV)
Naves Topical Bible
Smith's Bible Dictionary
Easton's Bible Dictionary
Schaff's Bible Dictionary
Fausset's Bible Dictionary
Matthew Henry Bible Commentary
Hitchcock's Bible Dictionary
Related Bible History