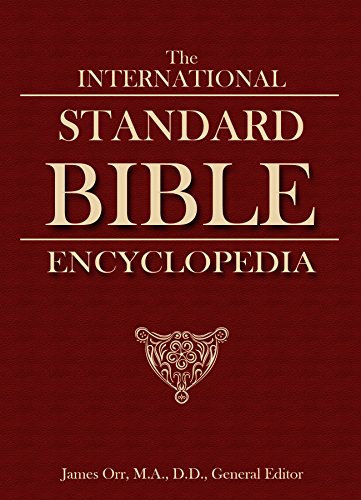 International Standard Bible Encyclopedia
A
B
C
D
E
F
G
H
I
J
K
L
M
N
O
P
Q
R
S
T
U
V
W
X
Y
Z
FIRST-BEGOTTEN
furst-be-got'-'-n (prototokos): This Greek word is translated in two passages in the King James Version by "first-begotten" (Heb 1:6; Rev 1:5), but in all other places in the King James Version, and always in the Revised Version (British and American), by "firstborn." It is used in its natural literal sense of Jesus Christ as Mary's firstborn (Lk 2:7; Mt 1:25 the King James Version); it also bears the literal sense of Jesus Christ as Mary's firstborn (Lk 2:7; Mt 1:25 the King James Version); it also bears the literal sense of the firstborn of the firstborn of men and animals (Heb 11:28). It is not used in the New Testament or Septuagint of an only child, which is expressed by monogenes (see below).
Metaphorically, it is used of Jesus Christ to express at once His relation to man and the universe and His difference from them, as both He and they are related to God. The laws and customs of all nations show that to be "firstborn" means, not only priority in time, but a certain superiority in privilege and authority. Israel is Yahweh's firstborn among the nations (Ex 4:22; compare Jer 31:9). The Messianic King is God's firstborn Septuagint prototokos), "the highest of the kings of the earth" (Ps 89:27). Philo applies the word to the Logos as the archetypal and governing idea of creation. Similarly Christ, as "the firstborn of all creation" (Col 1:15), is not only prior to it in time, but above it in power and authority. "All things have been created through him, and unto him" (Col 1:16). He is "sovereign Lord over all creation by virtue of primo-geniture" (Lightfoot). It denotes His status and character and not His origin; the context does not admit the idea that He is a part of the created universe. So in His incarnation He is brought into the world as "firstborn," and God summons all His angels to worship Him (Heb 1:6). In His resurrection He is "firstborn from the dead" (Col 1:18) or "of the dead" (Rev 1:5), the origin and prince of life. And finally He is "firstborn among many brethren" in the consummation of God's purpose of grace, when all the elect are gathered home. Not only is He their Lord, but also their pattern, God's ideal Son and men are "foreordained to be conformed to (his) image" (Rom 8:29). Therefore the saints themselves, as growing in His likeness, and as possessing all the privileges of eldest sons, including the kingdom and the priesthood, may be called the "church of the firstborn who are enrolled in heaven" (Heb 12:23).
See also BEGOTTEN, and Lightfoot on Col 1:15.
T. Rees
Bibliography Information
Orr, James, M.A., D.D. General Editor. "Definition for 'first-begotten'". "International Standard Bible Encyclopedia".
bible-history.com - ISBE
; 1915.
Copyright Information
© International Standard Bible Encyclopedia (ISBE)
ISBE Bible Encyclopedia Home
Bible History Online Home


Bible Encyclopedia (ISBE)
Online Bible (KJV)
Naves Topical Bible
Smith's Bible Dictionary
Easton's Bible Dictionary
Schaff's Bible Dictionary
Fausset's Bible Dictionary
Matthew Henry Bible Commentary
Hitchcock's Bible Dictionary
Related Bible History