Smith's Bible Dictionary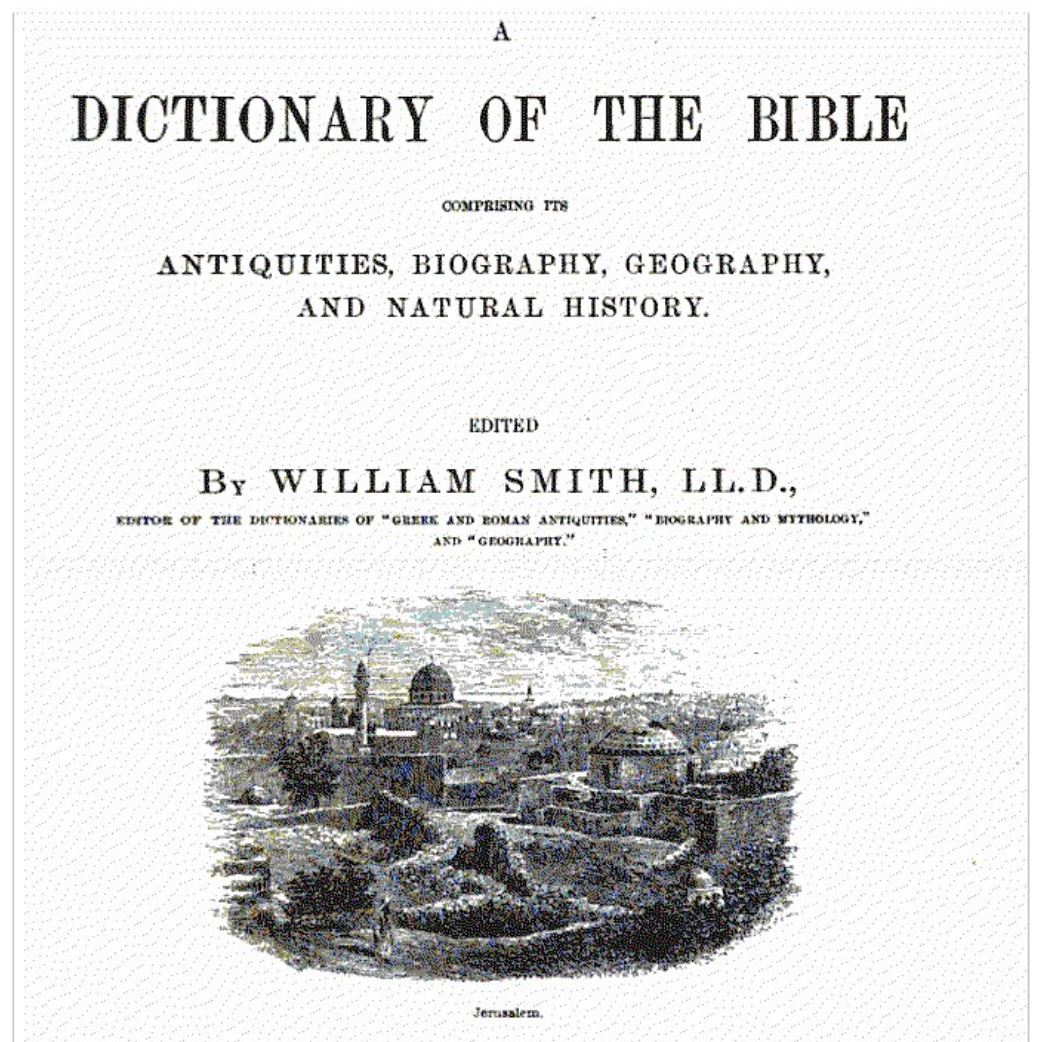 A
B
C
D
E
F
G
H
I
J
K
L
M
N
O
P
Q
R
S
T
U
V
W
X
Y
Z
Manna
(what is this?) (Heb. man). The most important passages of the Old Testament on this topic are the following: Ex 16:14-36; Nu 11:7-9; De 11:5,16; Jos 5:12; Ps 78:24, 25 From these passages we learn that the manna came every morning except the Sabbath, in the form of a small round seed resembling the hear frost that it must be gathered early, before the sun became so hot as to melt it; that it must be gathered every day except the Sabbath; that the attempt to lay aside for a succeeding day, except on the clay immediately preceding the Sabbath, failed by the substance becoming wormy and offensive; that it was prepared for food by grinding and baking; that its taste was like fresh oil, and like wafers made with honey, equally agreeable to all palates; that the whole nation, of at least 2,000,000, subsisted upon it for forty years; that it suddenly ceased when they first got the new corn of the land of Canaan; and that it was always regarded as a miraculous gift directly from God, and not as a product of nature. The natural products of the Arabian deserts and other Oriental regions which bear the name of manna have not the qualities or uses ascribed to the manna of Scripture. The latter substance was undoubtedly wholly miraculous, and not in any respect a product of nature, though its name may have come from its resemblance to the natural manna The substance now called manna in the Arabian desert through which the Israelites passed is collected in the month of June from the tarfa or tamarisk shrub (Tamarix gallica). According to Burckhardt it drops from the thorns on the sticks and leaves with which the ground is covered, and must be gathered early in the day or it will be melted by the sun. The Arabs cleanse and boil it, strain it through a cloth and put it in leathern bottles; and in this way it can be kept uninjured for several years. They use it like honey or butter with their unleavened bread, but never make it into cakes or eat it by itself. The whole harvest, which amounts to only five or six hundred pounds, is consumed by the Bedouins, "who," says Schaff consider it the greatest dainty their country affords." The manna of European commerce conies mostly from Calabria and Sicily. It's gathered during the months of June and July from some species of ash (Ornus europaea and O. rotundifolia), from which it drops in consequence of a puncture by an insect resembling the locust, but distinguished from it by having a sting under its body. The substance is fluid at night and resembles the dew but in the morning it begins to harden.
Bibliography Information
Smith, William, Dr "Meaning and Definition for 'manna' in Smiths Bible Dictionary".
bible-history.com - Smith's
; 1901.
Copyright Information
© Smith's Bible Dictionary
Smith's Bible Dictionary Home
Bible History Online Home


Bible Encyclopedia (ISBE)
Online Bible (KJV)
Naves Topical Bible
Smith's Bible Dictionary
Easton's Bible Dictionary
Schaff's Bible Dictionary
Fausset's Bible Dictionary
Matthew Henry Bible Commentary
Hitchcock's Bible Dictionary